Soluna Health Inc.
Comprehensive Health and Wellness Center
| | | |
| --- | --- | --- |
| | | When you need a family doctor to care for you or your family, how do you choose? |
| | | |
IAYT certified Yoga Therapist, Lauren Ziegler teaches a group yoga program as part of Soluna Health. 3-week series include: Yoga for a quiet mind, Find and release your psoas, and more for spinal decompression, stress management and sleep improvement.
Click here to register.
PRIMARY CARE, FAMILY PRACTICE, PEDIATRICS, GYNECOLOGY,
LASER HAIR & SKIN TREATMENTS, PODIATRY, PHYSICAL THERAPY,
PILATES, YOGA, MASSAGE, CHIROPRACTY, HERBAL MEDICINE, NURTITION,
ACUPUNCTURE & PSYCHOTHERAPY & FAMILY COUNSELING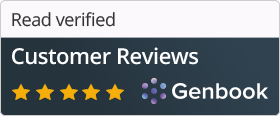 2014 Vitals Patients' Choice Award


Of all the nation's active doctors, only 5 percent were accorded this honor by
their patients in 2014... Doctors are rated by patients in seven categories:
ease of appointment, promptness, courtesy of staff, bedside manner,
accurate diagnosis, amount of time spent listening and follow up care.
************************************************
2013 - Awarded "Doctor of the Year" for Marin County
by the California Academy of Family Practitioners

SPECIAL LASER TREATMENT PACKAGES